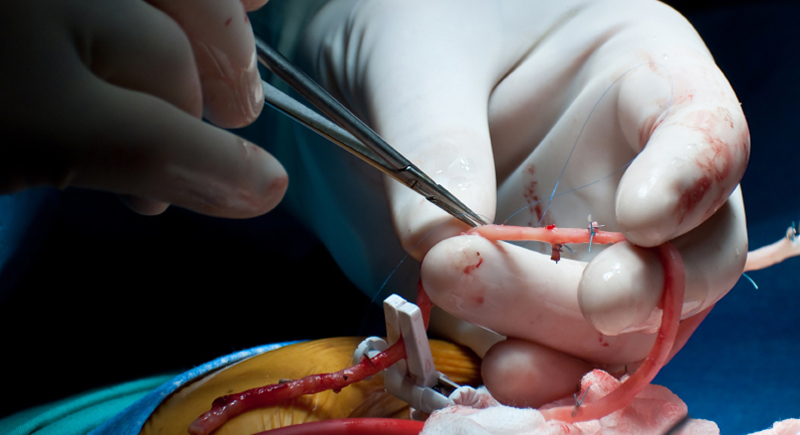 Welcome to the University of Toronto Surgical Skills Centre
at Mount Sinai Hospital Website
Latest Mount Sinai Covid- 19 Info and Resources: https://www.sinaihealth.ca/covid19/
Covid- 19 Bulletin for Learners and Educators March 6, 2020
Please share this information broadly, and specifically to your students/learners/ and contacts at our various affiliated learning institution.

NOTE: This applies to all clinical and non-clinical learner placements at Sinai Health

Dear Sinai Health Faculty, Preceptors, Learners, Site Coordinators and Affiliated Placements Coordinators:
With the increasing number of countries affected by COVID-19, the Sinai Health System is adopting the following procedure changes for learners who are scheduled to come, or who are already at one of our clinical sites:
• International students/learners/observers coming from anywhere outside Canada must have their upcoming elective experiences cancelled
• Residents and Fellows from outside Canada coming for one month or less must have their electives cancelled
• Residents and Fellows from outside Canada coming for more than one month will be subject to a two-week self-monitoring period (if asymptomatic) after arrival in Canada and prior to starting a placement. These learners may consider arriving early in order to start on time, but should register with Medical Education on arrival.
• Learners currently on electives outside of Canada are asked to return from their clinical placements
• All learners returning from any international travel or coming from outside the country are asked to complete screening upon arrival.
• This screening begins at U of T for medical students, and will be at Sinai Health for residents , those learners from UofT, and other universities and colleges, unless otherwise specified
• Those who are symptomatic will not be permitted to start placement and will be advised as per Toronto Public Health guidelines.
• Those who are asymptomatic must report to Occupational Health at Sinai before they may start or return to clinical duties and educational activities following travel outside of Canada.

Given that global information regarding COVID-19 is changing rapidly, learners who have travelled outside Canada may be quarantined and unable to participate in their rotations/placements.
All must consider the impact of non-essential travel outside of Canada. During this time of heightened concern, Sinai will do its utmost to support learners and continue educational programs as best as possible while fulfilling our obligation to wise practice in public health and safety.

Acute Respiratory Infection Important Information (Covid-19) REMINDER
Policy in Ontario dictates that health care providers in clinical sites refrain from coming in to work should they present symptoms that may be attributable to a person-to-person transmittable acute infection. This includes any of the following symptoms, which may be attributable to acute respiratory infection: - fever - cough - shortness of breath - other respiratory symptoms.

While the risk of Novel Coronavirus 2019-nCov in healthcare workers with recent travel to affected areas* is very low, it is important that all countries take a precautionary approach to this serious virus. As such, it is imperative that learners monitor themselves for symptoms which are compatible with acute respiratory infection, and that they report any such symptoms immediately, should they emerge.
Stay home. Do not present for work at your clinical site.
Advise your supervisor by phone or e-mail that you must remain at home, and that you will be following the directives of the Infection Prevention and Control and Occupational Health or your learning institution.

For questions, please contact:
Jacqueline James MD, Vice President Education jacqueline.james@sinaihealthsystem.ca
Kara Ronald, Vice President, Professional Practice, Nursing and Health Disciplines kara.ronald@sinaihealthsystem.ca

*Countries currently considered by Sinai to be high risk:
China, Hong Kong, Iran, Japan, Italy, Singapore, South Korea, Egypt, U.S.A, Spain
Traditionally, surgical skills have been acquired in the operating room. The complexity of surgical procedures and the premium placed on surgical time have increased. We can no longer expect surgeons to acquire novel skills in the operating room.
2017 Aspire Award Excellence in Simulation winners!